New: NWO VIDI Grant to study the use of Internet-of-Things individually and socio-contextually
New: Website for the project 'e-skills, key to 21st century labor'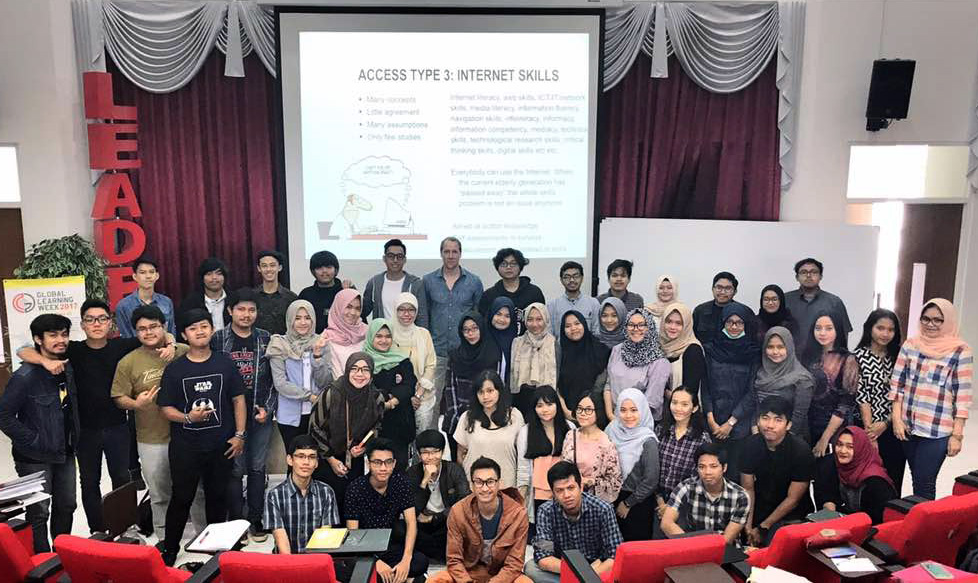 Visit to Telkom University in Bandung during Global Education Week in June 2017.
Approach on measuring digital inequality:


My framework on Internet skills used in research and policy evaluations:

Book: Digital Skills, unlocking the information society
This book systematically discusses the skills or literacies needed in the use of digital media (see framework above), primarily computers and the Internet. It uses conceptual analysis and empirical observations to show what digital skills are, how they are distributed, how skill inequalities develop, and how these inequalities can be remedied by designers, educators, policymakers, and different types of Internet users.



Recent media outings:
- Grotere digitle ongelijkheid dreigt
- Vidi-beurs voor UT-onderzoekers
- Internetgebruik leidt vooral tot economisch voordeel (ANP)
- Internet use translates into greater economic than social benefits in real world (LsE)
- Internet fa crescere la disuguaglianza (Rai)
- Ook op internet neemt sociale ongelijkheid toe (ANP)
Recent journal articles:
- Collateral benefits of Internet use
- The relation between 21st century skills and digital skills: a systematic literature review
- The compoundness and sequentiality of digital inequality
- Do the rich get digitally richer? Quantity and quality of support for digital engagement
- The Third Level Digital Divide
- Development and validation of the Internet Skills Scale (ISS)
- Toward a Multifaceted Model of Internet Access to Understand Digital Divides
- A nuanced understanding of Internet use and non-use amongst older adults
- Internet skill levels increase, but gaps widen
- Increasing Inequalities in What We Do Online

Other additions:
- Contribution to The International Encyclopedia of Media Effects
- Book chapter: Digital Skills in Europe: Research and Policy